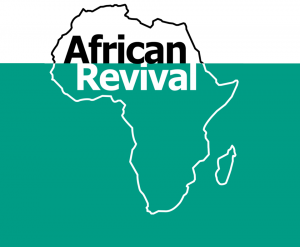 It has been 1 year since we partnered with African Revival; a UK charity which focuses on providing access to quality education in sub-Saharan Africa. African Revival currently has active projects in Uganda and Zambia, and also provides funding for projects taking place in South Sudan.
We are happy to announce that today we have donated £1000 making it a total of £2,000 to date to support African Revival's work with primary and nursery schools in Uganda and Zambia. We aim to continue to provide support for such a fantastic cause to give children the best chance of a bright future.
Just to give you an idea of the value of what a £1,000 donation could provide:
§  Support 20 children at one of our jumpstart! nurseries
§  Fund one teacher through a year's teacher training
§  Buy teaching and learning materials for one rural school run by the local community
Thank you to African Revival for allowing us the opportunity to contribute to such a wonderful cause and for giving us the opportunity  to make such a difference to the lives of thousands of children in Uganda and Zambia – we're very grateful for this opportunity and remain dedicated to "educating the world".
To learn more about African Revival or to make a donation click here >> Donate now